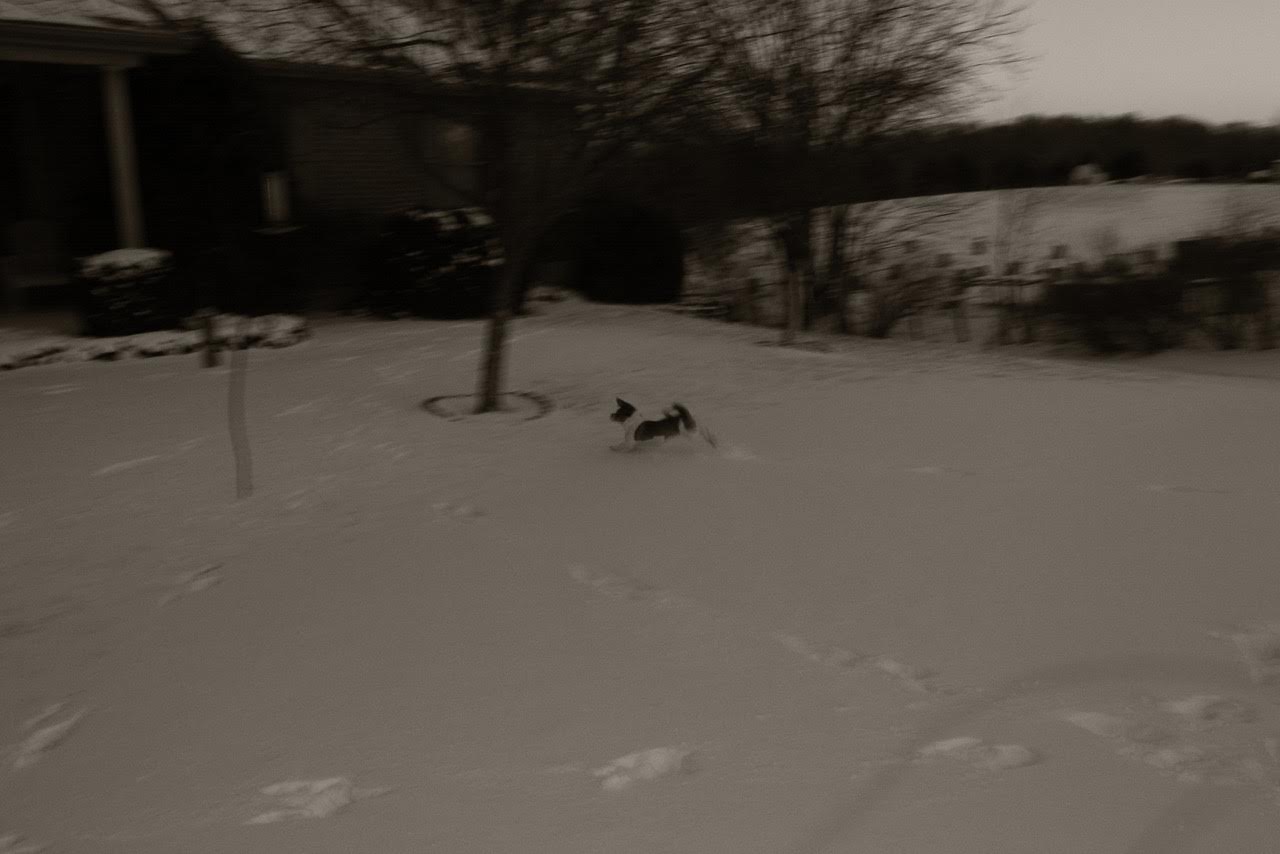 By Wayne Pinney for Leicaphilia.
I am the perennial novice. I own leica M film cameras, as well as a IIIg and IIIc. Hand developing film has opened a great new world. This photo of my daughter's peagle (beagle,  pekingese mix) was taken recently with my Ricoh GR Digital I- the original 8.1 MP camera. I have been using it a lot lately for the reasons much like the ones articulated here. The Ricoh is so convenient, and at high ISO does an exceptional job of duplicating film grain in B&W mode.
As I look at the photo, I find that I love it…..more than many other photographs I have taken of cherished moments and people. Tonight, a thought occurred to me regarding the magic of such photos: Is it possible that their magic is related to the fact that the camera, when used on the spur of the moment, and without benefit of preparation,  captures something exactly as the chaos of the moment dictates how the brain receives and stores it……something that, because of its fleeting blurriness defies spoken description?……taps deeply into that nebulous thing that makes photography so unique?  You know, that thing Barthes struggles with. As I look at the photo, I keep thinking: "Yeah! That is exactly what it was like."
Wayne Pinney is a self-described "perennial novice" who lives in SE Indiana.