Gianni Berengo Gardin is an Italian photographer who has worked for Le Figaro and Time Magazine. Considered a artistic heir to Henri Cartier-Bresson, like Bresson he has long used and admired Leica rangefinders. His work has been published in more than 200 photographic books and shown in the most prestigious galleries and museums around the world, including the Museum of Modern Art in New York. Now 82, Gardin boasts a personal archive of more than a million pictures.
Q. How long have you used a Leica?  A.  Always: although in the fifties I used a Rolleiflex 6×6 because the clients preferred medium format to the smaller, 35 mm film, but I always had a Leica III in my bag for my own use. Then in 1954, when Leica released the revolutionary model "M" bayonet, I was among the first in Italy to buy it in a shop in Venice, where I lived. I had to pay for it in installments because German quality has always been expensive here in Italy. Since then I've owned and used, in order, an M2, M4, M6 and M7, and I still continue to use my M7 as my primary camera, even today. 
Q. It is still worth spending a significant amount on a simple Leica rangefinder when the market offers all kinds of models with all kinds of features at prices far more competitive? A. In the 50's, the excellence of a Leica camera was clear. Today, the high level of optical and mechanical reliability remain, although the qualitative gap compared to other brands has narrowed. However, what remains important for me is the tradition of Leica. I feel a responsibility when I use my Leica, a responsibility to carry on the great photographic tradition of photographers from Dorothea Lange to Henri Cartier-Bresson, Eugene Smith, Josef Koudelka.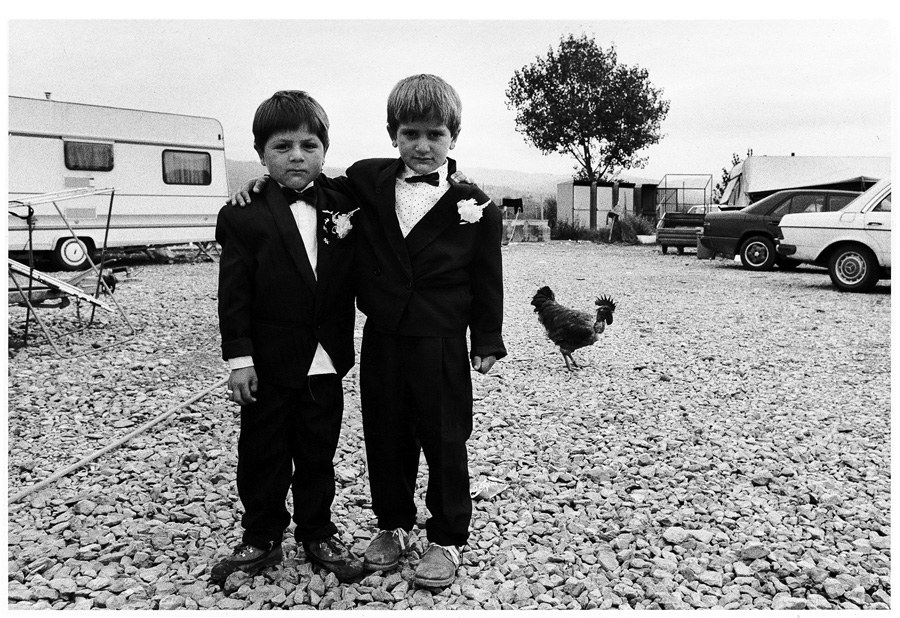 Q. You still prefer the film: Why? A.  I trust its archival properties. I'm afraid that digital capture, without a physical medium,  can not be sustainable over time.
Q. Have you tried a digital Leica? A.  Yes I've used a digital Leica. The quality is excellent and it certainly gives you the advantage of flexibility and speed, but for my type of work its not so important to see the result immediately. It is said that older men are attracted to younger women: for photography, for me its the opposite.  Instead of looking for the latest model I an romantically faithful to the classic models of the past. In my bag there will always be three film camera bodies and two wide-angles – a 35 mm and 28 – always allowing me to be close to my subjects.