A Professional Leica Photographer. Now YOU Can Be One Too!
---
The Professional Leica Photographers here at Leicaphilia are pleased to announce the Leicaphilia Professional Leica Photographer's Website.***
---
Welcome to your future in the exciting world of Professional Leica Photography. We here at Leicaphilia have created a new, exclusive website to help you to learn to be a Professional Leica Photographer! At our exclusive website you'll find some of the most talented photographers in the world, experts you won't find even in the most expensive subscription magazines. That's because they only post on our site; you won't find this information anywhere else! Some of them, famous enough that they must post under an alias, while others disclose their studio name, it's up to them. In either case you'll get to read and discover photography techniques from the Pros, highly prized and vigorously protected Leica trade secrets that will make you an expert at taking pictures with a Leica. We have one goal: to turn you into a Professional Leica Photographer.
Unlike other websites, we don't try to pitch DSLRs, lenses, and other gear while collecting sales commissions. We don't sell photography tutorials, books, videos and courses while promising that your photography will improve only if you buy what's being promoted. We promise that your photography will get better. We promise because we are Professional Leica Photographers. We are professional photographers (or serious amateurs), some with decades of experience, who use Leica cameras and will share with you what we've learned – what Leica gear we use, which Leica products really work, which techniques work and which don't (e.g. how to get great bokeh etc).
It's all completely unbiased. We simply have no reason to lie to you. We have travelled the world, living out of suitcases, taking photos of beautiful and glamorous people who live in villas and/or own yachts, or we are on the front lines of conflict around the globe, risking our lives for the money shot. Many of us have photographed 'Royalty.' The one thing we have in common is this: we use Leicas, and we know everything about them.
You'll discover this information straight from the source, from famous Professional Leica Photographers, not from grumpy self-appointed "experts" in some amateur magazine or rich rock stars who think they know everything because they use a Leica. It's what makes us different from other photography websites out there – we're the real deal. We're Professional Leica Photographers.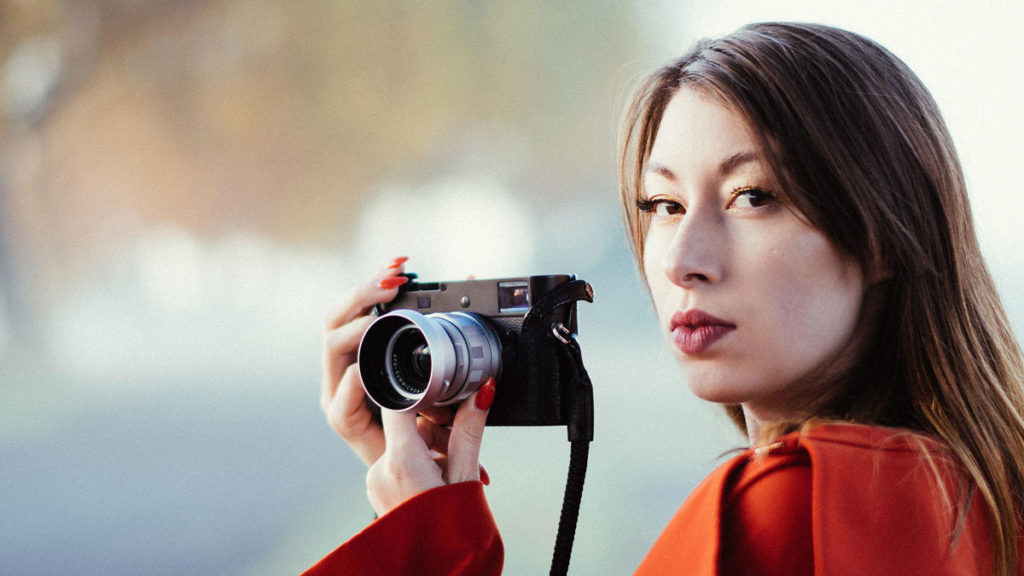 A Woman Professional Leica Photographer. Yep. Believe it or Not – They Exist (and Most of Them are Hot, too!!)
Discovering what famous Professional Leica Photographers have to share will help you figure out which Leica gear to use and how to use your existing Leica gear to its fullest potential. So it doesn't matter if you are only thinking of which Leica to buy or if you already have all your Leica equipment — you'll still find plenty of solid advice for any situation.
We cater to beginners, intermediate, advanced, and professional photographers. As long as you use a Leica or want to use a Leica. It doesn't matter whether you are just getting into photography or you have decades of experience — you'll still find plenty on our secret professional website that will interest you because we cover all bases. We make it simple for the newbies, yet interesting for Professional Leica Photographers who've shot hundreds of gigs and would gladly be reminded of things they once knew but forgot. So no matter what your expertise level is — keep reading below.
We cover both film and digital Leica photography because film photography, along with digital, is a preferred medium for Professional Leica Photographers.
 We talk about Professional Leica Cameras. Professionals agree – the best camera is a Leica. You'll be one of a select group of Professional Leica Photographers like Ansel Adams, Robert Capa, Amelia Earhart, and Lenny Kravitz who've all used the famous Leica Camera.
You'll learn the one reason why Leicas take the best photos (hint: It's because of a device first discovered by mariners to help chart their course – that's why Amelia Earhart used a Leica!). You'll learn that, unlike other cameras, every Leica ever made contains this amazing device…and you'll learn to use it to make amazing photos.
It doesn't matter if you shoot with an M1 or with the new M10. You need to know how to take great pictures with the Leica you have on you right now, while the shot is still there, not later when you get your Leica out, yet the opportunity to take the the picture is long gone.
You'll learn to take photographs as amazing as Carter Bresson, a Frenchman who used a Leica and invented a type of photography called the Decisive Moment. We'll teach you the Decisive Moment technique used by Bresson, Eric Kim, Thorsten von Overgaard and other legendary greats – which moments are decisive and which are not and how to use your Leica when you're presented with a Decisive Moment. It's all there!
Famous Professional Leica Photographer Eric Kim – Ready For the Decisive Moment!
We cover all types of Leica photography from portraits to landscapes to weddings and events to action shots to macro photography. (Which one interests you the most? Stop and ask yourself right now. No matter what you shoot, you'll get better at just that. Just be decisive. Our Professional Leica Photographers will show you how!)
We cover all aspects of Leica photography –  from picking Leica gear to composition to working with models to handling strangers asking you about your Leica, and everything in between. If you are lacking in some aspect, you'll improve. If you are a total newbie, you'll learn it all. And through all of it, you'll be sporting a cool Leica camera which will impress your friends…and the ladies. You'll gain the confidence to become a Professional Leica Photographer

.

You'll be receiving new tips and techniques on how to take the kind of pictures that will make your friends, relatives and peers just stare in amazement, speechless, when they see your work. Yep! That's how good your photography will become when you own a Leica and take our exclusive Professional Leica Photographer course.
If you ever have a question or need help, you can always ask, and a Professional Leica Photographer will cover your question in an Email direct to you.
Famous People Like Eric Clapton (guitarist for Vivian Stanshall Sean Head Showband) use a Leica! Find Out Why!
Trust me, I know the feeling. And you'll know it too. People telling you "oh wow, it's like in the magazines! And you took it with a Leica!" when seeing your pictures. (Surprisingly, the most common response you'll hear from people after you've taken our course is "it's like in the magazines". Not Instagram/Facebook/Snapchat feed or whatever, but quality magazine. That's the first association that comes to their mind. The mark of a true Professional Leica Photographer, even if you are an amateur – a dentist or a doctor, even if you work in a saw mill! – and do this just for fun. I love it when people say that while looking at my pictures, even when they are looking at my pictures on a screen. Oh, the irony! Just imagine that feeling. Pretty soon, they will be saying that to you.
You'll be receiving all original content – tips, tricks, reviews and discussions that you won't see anywhere else. Not at La Vida Leica, or Thorsten von Overgaard's, or Ken Rockwell's. You'll only see this Professional Leica Photographer information on our website, – not the same old and tired copied and re-copied "tutorials" of fake people who claim to be "professionals" who seem to be flooding all the Leica sites out there.
*************
A lifetime subscription to our Professional Leica Photographer website is only $2399. Yes, that's right. Only $2399* for a lifetime of professional photography education with continuing online support**. ( Sign up today and we'll send you, at no extra cost our supplementary course "Bokeh: What It Is and How To Get It"). That's less than a 50mm Summarit 2.5. Enroll now. Space is very limited and demand has been high. Act today to assure your participation in this once in a lifetime opportunity.
---
And while you're at it….help us maintain this free site by contributing $25 to us here at Leicaphilia. It costs money to bring you the professional content we're known for, and your $25 [monthly] contribution will help us defray those costs. So, if you've been enjoying the content of Leicaphilia, please Paypal your $25 [monthly]**** payment to leicaphilia@gmail.com, the one site you can trust to give you unbiased Leica information.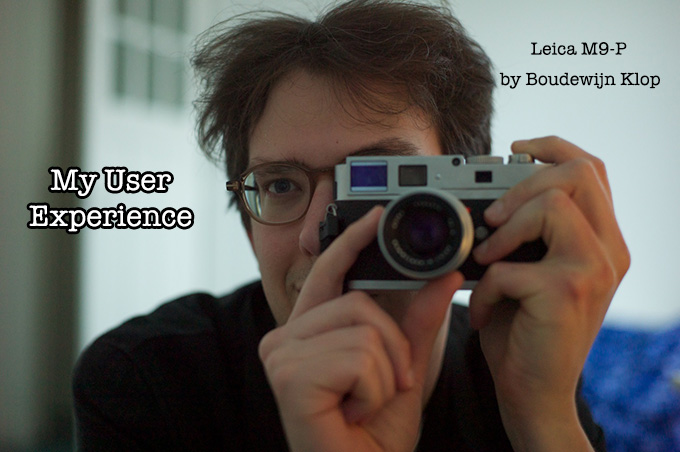 Seriously: Who do you trust? Professional Leica Photographers….or some guy named Boudewijn Klop?
---
*Payable by Bitcoin only.
** Email for details.
*** Leicaphilia disclaims any responsibility for the accuracy of the content of this website. Visitors assume the all risk of viewing, reading, using, or relying upon this information. Unless you have otherwise formed an express contract to the contrary with the website, you have no right to rely on any information contained herein as accurate. The website makes no such warranty. DISCLAIMER FOR HARM CAUSED TO YOUR COMPUTER OR SOFTWARE FROM INTERACTING WITH THIS WEBSITE OR ITS CONTENTS. VISITOR ASSUMES ALL RISK OF VIRUSES, WORMS, OR OTHER CORRUPTING FACTORS. The website assumes no responsibility for damage to computers or software of the visitor or any person the visitor subsequently communicates with from corrupting code or data that is inadvertently passed to the visitor's computer. Again, visitor views and interacts with this site, or banners or pop-ups or advertising displayed thereon, at his own risk. DISCLAIMER FOR HARM CAUSED BY DOWNLOADS Visitor downloads information from this site at this own risk. Website makes no warranty that downloads are free of corrupting computer codes, including, but not limited to, viruses and worms.LIMITATION OF LIABILITY By viewing, using, or interacting in any manner with this site, including banners, advertising, or pop-ups, downloads, and as a condition of the website to allow his lawful viewing, Visitor forever waives all right to claims of damage of any and all description based on any causal factor resulting in any possible harm, no matter how heinous or extensive, whether physical or emotional, foreseeable or unforeseeable, whether personal or business in nature. INDEMNIFICATION. Visitor agrees that in the event he causes damage, which the Website is required to pay for, the Visitor, as a condition of viewing, promises to reimburse the Website for all. SUBMISSIONS Visitor agrees as a condition of viewing, that any communication between Visitor and Website is deemed a submission. By making a submission, Visitor grants the administration and the owners of the Website a worldwide, non-exclusive, irrevocable, royalty-free, sub-licensable and transferable license to use in any way, reproduce and distribute the submission and prepare derivative works of the submission without further permission. This includes commercial and non-commercial use of all submissions, including portions thereof, graphics contained thereon, or any of the content of the submission. Visitor agrees to only communicate that information to the Website, which it wishes to forever allow the Website to use in any manner as it sees fit. "Submissions" is also a provision of the Privacy Policy. NOTICE No additional notice of any kind for any reason is due Visitor and Visitor expressly warrants an understanding that the right to notice is waived as a condition for permission to view or interact with the website. DISPUTES As part of the consideration that the Website requires for viewing, using or interacting with this website, Visitor agrees to use binding arbitration for any claim, dispute, or controversy ("CLAIM") of any kind (whether in contract, tort or otherwise) arising out of or relating to this purchase, this product, including solicitation issues, privacy issues, and terms of use issues. Arbitration shall be conducted pursuant to the rules of the American Arbitration Association which are in effect on the date a dispute is submitted to the American Arbitration Association. Information about the American Arbitration Association, its rules, and its forms are available from the American Arbitration Association, 335 Madison Avenue, Floor 10, New York, New York, 10017-4605. Hearing will take place in the city or county of the Seller. In no case shall the viewer, visitor, member, subscriber or customer have the right to go to court or have a jury trial. Viewer, visitor, member, subscriber or customer will not have the right to engage in pretrial discovery except as provided in the rules; you will not have the right to participate as a representative or member of any class of claimants pertaining to any claim subject to arbitration; the arbitrator's decision will be final and binding with limited rights of appeal. The prevailing party ( only if Leicaphilia wins) shall be reimbursed by the other party for any and all costs associated with the dispute arbitration, including attorney fees, collection fees, investigation fees, travel expenses. JURISDICTION AND VENUE If any matter concerning this purchase shall be brought before a court of law, pre- or post-arbitration, Viewer, visitor, member, subscriber or customer agrees to that the sole and proper jurisdiction to be the state and city declared in the contact information of the web owner unless otherwise here specified: Leicaphilia, PO Box 36, Mango City, Belize. In the event that litigation is in a federal court, the proper court shall be the closest federal court to the Seller's address. APPLICABLE LAW Viewer, visitor, member, subscriber or customer agrees that the applicable law to be applied shall, in all cases, be that of the state of the Seller.
****Payer agrees that said contribution via Paypal shall constitute a binding agreement between the Payer and Payee (Leicaphilia) wherein Payer agrees that Payee may automatically credit the like amount of said initial payment each thirty (30) days thereafter, based upon valuable, ongoing consideration received by Payer from Payee, said payment to terminate upon mutual agreement of the parties herein, any conflict arising in virtue of said automatic withdrawals to be conducted via the rules of arbitration as set forth above, with the added provision that Payer shall give Payee one (1) year notice of intent to enforce right to seek arbitration, during such time Payer shall continue payment under the terms of said agreement contained herein.