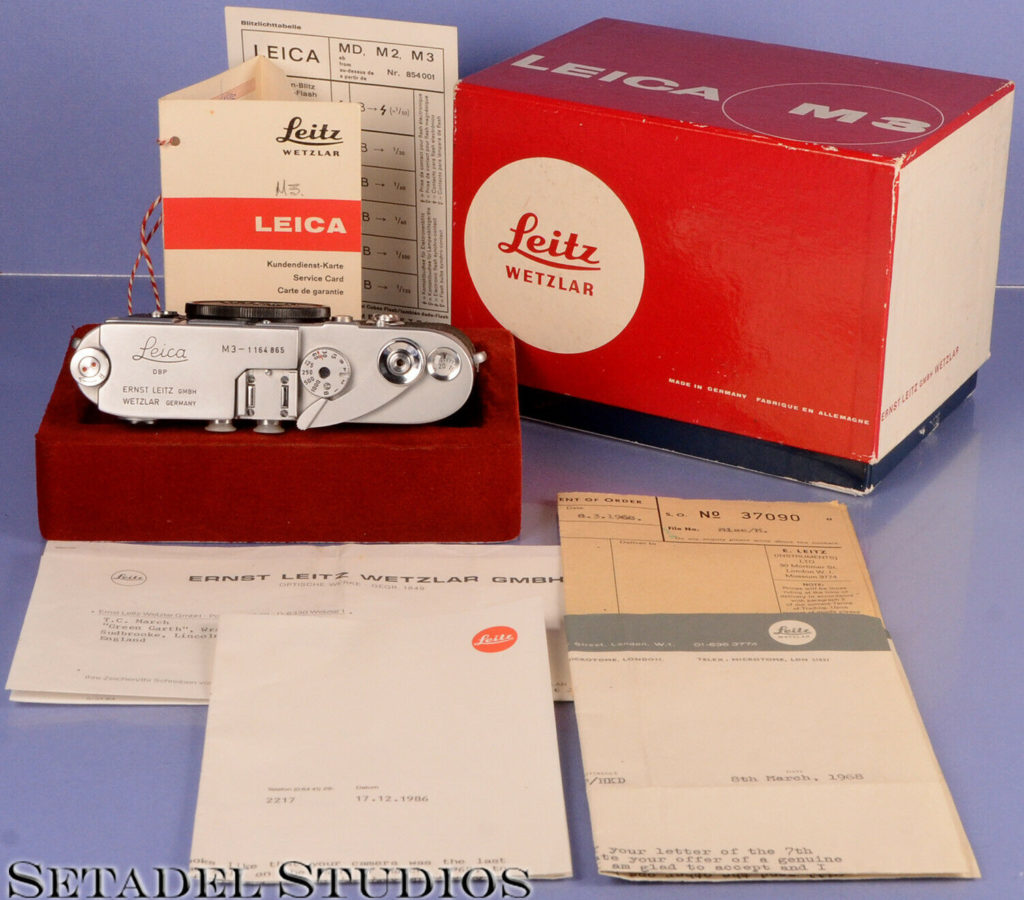 …is currently for sale on Ebay for $395,000. Payable by Paypal.
"The last Leica M3 and "Newest" Leica M3 made. Production serial No. 1164865. UNIQUE, RARE, OUTSTANDING and SPECTACULAR in every respect!From the last and smallest batch of 20 cameras made in 1966, this being the FINAL and LAST camera of the production line and the final termination of THE GREATEST RANGEFINDER camera EVER MADE if not THE GREATEST CAMERA ever made.A true historical find and in NEW condition, NEVER USED, IN NEW condition as it left the factory more than 60 YEARS ago!
With the original matching serial No. service card and (red + white ) rope that came with the camera, box, foam fittings, caps and allNEW! condition with the original untouhed "L" seal.Along with letters of authenticity from Leica, special order request, original matching order # from the original owner in 1968, receipt and additional letter from Leica to reiterate the authenticity of this camera. "
Seriously. Would you pay $400k for a Leica M3? And if you would, would you think of buying it on Ebay?