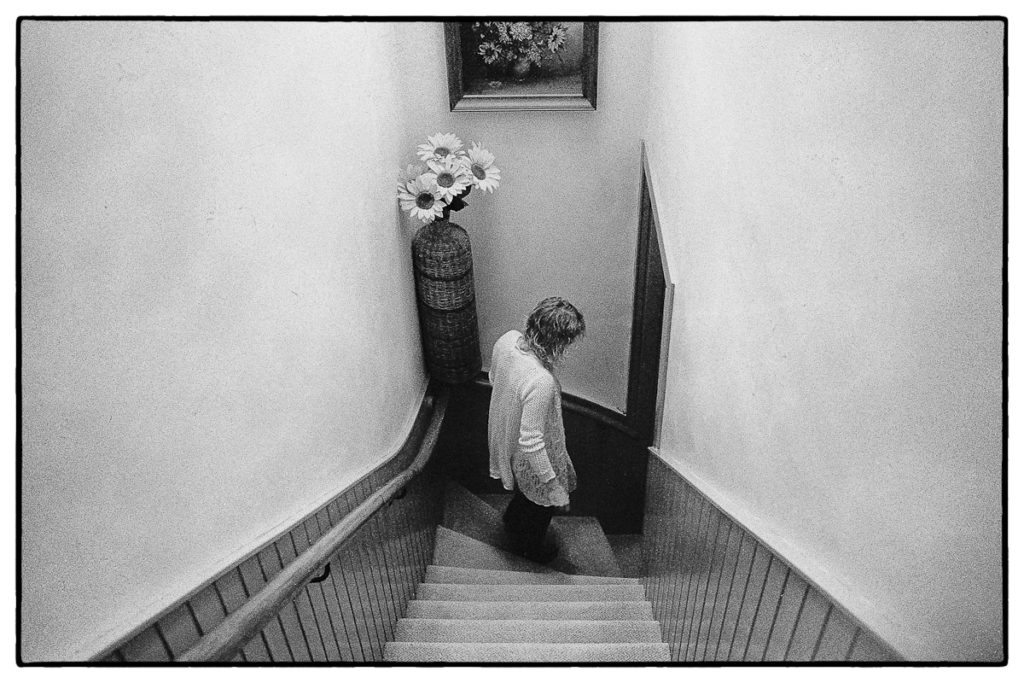 "Images are not quite ideas, they are stiller than that, with less implication outside themselves. And they are not myth, they do not have the explanatory power; they are nearer to pure story. Nor are they always metaphors; they do not say this is that, they say this is."

Robert Haas, Twentieth-Century Pleasures (1984)
I'm just done reading a book it's taken me 42 years to read, The Man With the Golden Arm. Great book, beautifully written by Nelson Algren, a once-famous author now thoroughly forgotten. I bought the book in 1977. I bought it because Algren was currently living in the next town over, Paterson, and was somewhat of a local celebrity, a Chicago born critically acclaimed writer who decided to move to Paterson just for the hell of it. Knowing Paterson, that took guts. The book is about junkies in Chicago in the 1940's. It won the National Book award when it was first published in 1949. Hemmingway said it was one of the best American works of fiction of the first half-century. Algren, who went on to also write the cult classic A Walk on the Wild Side in 1956, was apparently a pretty interesting guy himself, a self-taught author, self-professed Communist and Anarchist who hung out with, and wrote of, Chicago's junkies and prostitutes and petty criminals ( he also carried on with Simone de Beauvoir, the French feminist philosopher and girlfriend of John Paul Sartre, throughout the 50's and 60's; anyone bad-ass enough to be banging Sartre's girlfriend deserved attention).
That book sat on my shelves, unread, until a few weeks ago. Innumerable times over the years I'd open it, read a few of its dense pages, and put it down. It simply didn't grab my imagination. And then, a week or so ago, I told myself I was going to read it. Period. The time had come. So, I did, and I loved it. In hindsight, it was a work that needed 42 years of my maturation to fully appreciate; Algren's beautifully intricate writing style, full of metaphor, doesn't lend itself to topical reading but requires your full attention. Given that, it's a remarkably evocative novel, the writing easily lending itself to a vivid imagination.
Yesterday, I rented the film version, starring Frank Sinatra. Bad idea. Not only was it a shitty movie, it somehow poisoned my delight in the book itself. As a dedicated reader, I've learned one thing about film adaptations of books I've previously read: don't watch them if you want to retain the imaginative enjoyment you derived from reading the book. That's because, once viewed, irrespective of the quality of the movie itself, the movie's image asserts its hegemony and wipes from your mind's eye how you as a reader imagined the characters and unfolding plot. The visual image offered by the movie now has become truth, something more brutely powerful than your own memory and imagination. Like it or not, the movie's interpretation is now mine. In fact, after seeing the movie, I can't even remember how I had imagined the story I'd read. It's gone, bludgeoned unconscious with the literalness of the photo image.
My experience with Algren's book – and then watching the movie – points to a larger problem of images, that of how their literalness can interfere with the workings of our imagination. As noted by Owen Hulatt, a scholar of the cultural philosopher Theodor Adorno, the more our reality is comprised of the factuality of images, the less room there exists to exhibit 'imagination and spontaneity' – rather, images "sweep us along in a succession of predictable moments, each of which is so easy to digest that they can be 'alertly consumed even in a state of distraction."
*************
Photographic images are everywhere, increasingly curated for us; algorithms decide what we see, when we see it, and how we see it. While this is great for those who want to influence us (advertisers, politicians etc) this surfeit of images and our easy familiarity with them has caused us to become imaginatively lazy. Why? In Roland Barthe's mind, what defines the image is its stubborn factuality. Photos are traces of things, real things out there. In this sense, they tell us a truth. I would submit that photographs give us, at best, an impoverished 'truth,' a truth of brute 'facts' that in its literalness leaves little room for imagination. This has nothing to do with popular criticisms of altered images and photoshopped realities. It's more existential than that. Photos are "unisensory" i.e. no other sense nor the imagination itself is needed to understand them. Given they are unisensory, a photo cannot convey the full depth of experience, because nothing other than the visual is required to grasp them.
In his cult-classic The Origins of Consciousness and the Breakdown of the Bicameral Mind (1976),** psychologist Julian Jaynes contends that imagination is fundamental to consciousness itself, or rather, more precisely, consciousness is imagination in the sense that all consciousness depends on metaphor, which is itself a type of imagination. Metaphoric thinking = this is like this is like that. Sven Birkerts, in The Gutenberg Elegies (1994), notes the inextricability of metaphor and imagination: 'Metaphor requires a perceptual power and ability, a re-seeing, a re-analogizing' … fostered through a 'depth of attention' that, in turn, breeds imagination." Jaynes would say that's the architecture of our minds. Reality is comparison, and comparison is imagination.
Metaphoric comparisons are not only part of the architecture of language and mind but they are elemental to human thought and imagination. To make sense of new things – to give them a reality – we compare them to other things, familiar things from our environment, our culture, our identities, things that we previously came to conceptualize by doing the same, ad infinitum. It is these mental connections that give rise to consciousness itself, which consists of the primary experience between ourselves and the world, as well as sensitivity to the nature and details of that experience. Metaphor is how we mentally access and internally narrate language, image, and sensory experience. And, it's the basis of all human creativity. Aristotle, speaking of the poet, claimed that "the greatest thing by far is to be a master of metaphor. It is the one thing that cannot be learned from others; and it is also a sign of genius, since a good metaphor implies an intuitive perception of the similarity in dissimilars."
*************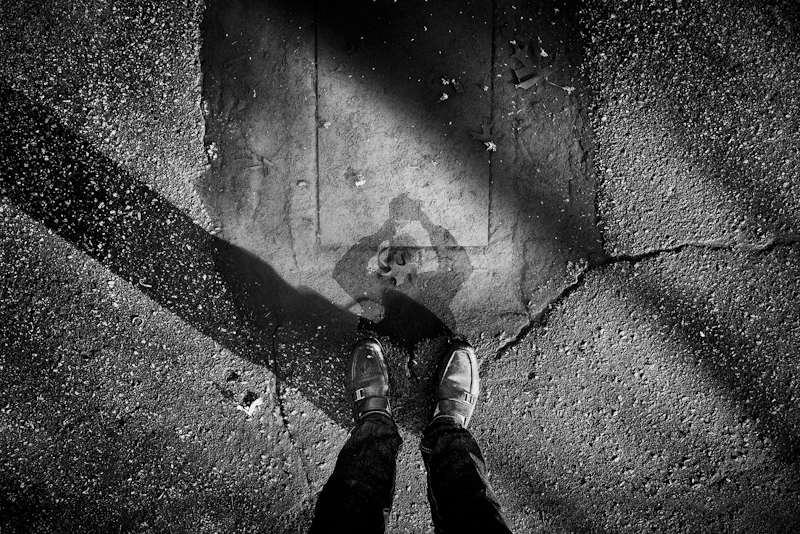 So, we've established that metaphorical thinking is really important and yet, in our hyper image-saturated world, I'm starting to suspect we are losing the imaginative power to create and find meaning through metaphor. As always, kids are the bellwether, kids who've found their reality via web-based versions of the real, the punchy over-saturated image or the 40 word tweet. Consider the experience of poet Sara Holbrook , who wrote a recent article for Forbes titled 'The Writer Who Couldn't Answer Standardized Test Questions About Her Own Work (Again)!' which documented her frustration with her students' desire to "dissect" her poems e.g. understand the 'best reason' for a simile she chose to use etc . "Forget joy of language and the fun of discovery in poetry;" what students wanted was "line-by-line dissection, painful and delivered without anesthetic," as one might approach the dissection of a frog. This sort of literal, factual dissection of artistic creations was what they knew, having been bred into them as heirs to a culture where information is increasingly gleaned via the visual, and factual investigation has replaced imaginative interpretation as the standard by which creative expressions are critiqued.
In 2014, a Harvard research team set out to study the decline in creativity among high-school students by comparing both visual artworks and creative writing collected between 1990-95, and again between 2006-11. Examining the style, content and form of adolescent art-making, the team sought to define a potential 'generational shift' between pre- and post-internet creativity. What they claimed to find was that the creative-writing of the two groups showed a "significant increase in young authors' adherence to conventional writing practices related to genre," what they defined as a trend toward formulaic styles without significant imaginative deviation, while their visual creations were informed and inspired by "expansive mental repositories of visual imagery" [think: stock photography] easily available in the public domain. They noted in both "a significant increase in and adherence to strict realism," and a turn away from metaphoric thinking. The team cited standardized testing as a likely source of this lack of creativity, but also the proliferation of visual culture and its role in new modes of casual communication – in other words, visual literalism ("selfies", emojis etc) standing in for words and feelings.
*************
What's the point of all of this? Hell if I know. The fact that I'm on my third bourbon, neat, isn't helping to clarify things, except I do see a transition I've been making – probably subconsciously in response to the issues I've articulated here – in my photography. I was trained as a documentarian, and my idea of the photo has traditionally been less a means of creative expression than as a vehicle to transmit knowledge. However, lately I find myself more focused on producing images that possess ambiguity, that need to be read into. Maybe it's a subliminal response to what I consider all the regressive trends currently ascendant in photographic culture – sharpness, image quality, technical brilliance etc – and in visual culture generally, the use of images as a means of documenting what is presented as "the real" [selfies and all the airbrushed nonsense people post on social media sites]. I'm increasingly getting to a point where I want my photos to be explicitely about the "not real," about what might be imagined as opposed to what I claim is. That's the place I want to share, if that's possible, to make of stubborn facts something more than just what is via the viewer's imagination. That's what Nelson Algren did with his writing. Of course, he died broke and friendless in a cold-water flat in Paterson, New Jersey, completely forgotten.
Time for another bourbon.
---
** One of the truly mind-bending books I've ever read. Every educated person should read it at least once.