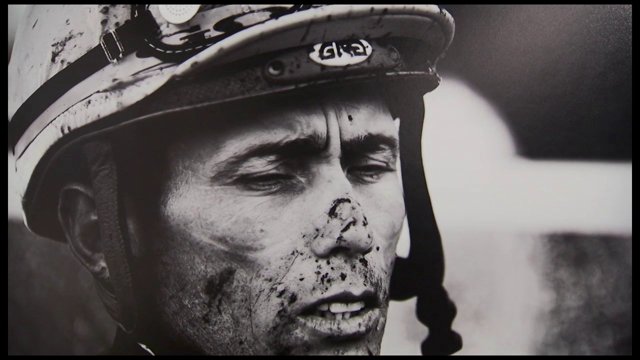 Hello … my name is Dan and I was an addict. Yes, I was addicted to Kodak Tri-X film. My habit started out innocently enough when I was 15 years old. I had a Humanities teacher my freshman year at Athens (OH) High School, Ms. Penix. She told me that she liked my writing style and that I might make a good journalist. I wasn't even sure what that was. She said that I should try out for a spot on the high school student newspaper, The Matrix. I checked it out and as a 15-year-old male, I quickly discovered that I didn't want to write any more than was required of me.
As it turned out, Ms. Penix was also the faculty advisor of the paper. She encouraged me to shoot some photos and turn them in as my audition for the opening as the paper's lone staff photographer. I borrowed my mother's Pentax camera and then made my way to the local photo studio and camera store in our town, Lamborn's, it was there where I purchased my first two rolls of Kodak Tri-X, 36-exposure film.
I had the film, I had the camera and I had the desire to try to take pictures. Fueled by that desire, it only took a couple of days between classes, and before and after my cross country team practices to use up every single one of those 72 available clicks. I was not quite sure what the next steps in the process were. So I gathered up my courage to ask Brad Samuels, a senior and the yearbook photographer how I could get the film developed.
Brad's words still ring in my ears like the school bell "Ok so here is the deal, you pay me 50 cents a roll and I will develop it for you, or you give me a buck a roll and I will teach you how it's done son!"
I went for the buck a roll, after a couple more trips to Lamborn's and 5 bucks worth of processing lessons; I was developing a mild habit.I snagged that staffer spot on The Matrix and in no time I was working alongside with other aspiring journalists who were all juniors and seniors. Yep I was hanging out with the "cool kids".
My habit was becoming a bit expensive and I quickly learned that if I purchased the Tri-X film in a bulk 100-foot roll and hand loaded the film cassettes myself, it drove the film cost way down, doing the math I calculated it was around a penny per frame, wow 36 cents for 36 clicks, who would not love that?
I shot photos daily and always exclusively with Kodak Tri-X. I soon learned that I could "push" the Tri-X, by increasing the developing time and using a stronger developing solution at higher temperatures, by doing this, the 400 ASA Tri-X became 1600 ASA Tri-X. This new found trick was great for covering my Athens High School Bulldogs as they played Friday night football and basketball games on the poorly lit fields and in the dimly lit gyms of schools in the neighboring villages and small towns with such names as; Logan, Nelsonville, Wellston, Pomeroy and Ironton.
As far as I knew there was no film other than Tri-X even available for purchase.
I started stringing for our local daily newspaper, The Athens Messenger. The 12,000-circulation daily had a storied history of employing students from the local college, Ohio University and molding them into veteran photojournalists. Shooters like Jon Webb, Bob Rogers, Chuck Beckley and Ken Steinhoff shot for "The Mess" during college and a year or so beyond. Then armed with an Appalachian based portfolio of images in their hands and more than a few awards in their pockets, went off to work for major photo driven newspapers in Louisville, North Carolina and Florida where they continued to make their mark and advance in the business.
With my own Nikon around my neck and my gadget bag full of hand-loaded cassettes of Tri-X, I shot thousands of images on a variety of assignments for the Messenger. In spite of my young age, I was given a staff photographer position in my senior year of high school. I started making real pictures, some of those pictures were winning awards and more over, they were pictures that people noticed and talked about.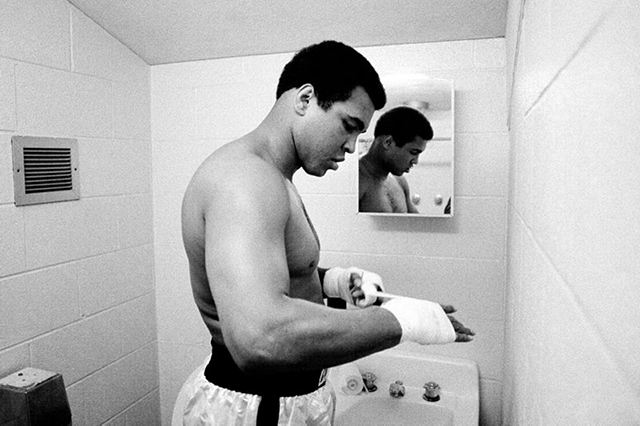 One of those people was Chuck Scott, who at the time was a fairly new professor at Ohio University. He was the Photo-J God. The photographers that he had produced and who had worked under him at the Milwaukee Journal and Chicago Daily News had won more Pulitzer Prizes and NPPA Pictures of the Year titles than most of the newspaper staffs in the country combined. Scott came to our home, sat down with my father and me and looked at my portfolio. Every one of the 20 -16×20 mounted prints in that case were all shot on Tri-X. Scott liked what he saw and he recruited me like a coach going after a star athlete. Scott damned sure was not going to let a hometown kid head off to his arch rival, the University of Missouri, long the nation's PJ powerhouse and my top college choice.
Using the delivery of a country preacher he convinced us that I should go to school in my hometown, be part of his program and study under him. As he said "It's not only the right thing to do but it's the ticket and Danny's first steps to become a world class photojournalist and eventually perhaps even to working for National Geographic or at least land one of the three coveted Internships at the Society".
My father, who was avid amateur photographer, made a great comment: "To work at Geographic, would require him to shoot something other than Tri-X and none of us can see that happening." That remark made us all chuckle. That Tri-X addiction of shooting those hand loaded cassettes lasted all four years at Ohio U., with the exception of when I served as an Intern twice for National Geographic.
At the end of my senior year, I turned down 29 firm job offers to take a three-month position at the Courier-Journal and Louisville Times, where I was the "pregnancy replacement" for Pam Spaulding. There were a few folks including my father who asked: "WHY?" The answer was easy. Simply put, I wanted to be part of and learn from what many considered to be the finest newspaper photo staff in the country.
My first day on the job I was issued "bricks" of Tri-X! I could not figure out what made me more excited, was it working with the best of the very best, or was it no longer needing to hand roll my own Tri-X?
Those three months turned into a five-year stint as a CJ staffer. I could not have been happier. I loved the area. I loved the staff and truly I loved the journalism and photojournalism that we produced at an independent family owned newspaper.
The awards stacked up, I even won the NPPA Newspaper Photographer of the Year. Looking back on it, 99 percent of that portfolio was shot of Kodak Tri-X. Indeed I was addicted to that grainy film and it had helped me accomplish a goal that I had since high school. Not a month seemed go by when I would not get multiple job offers from major large market newspapers. I turned them all down with little or no interest of leaving the CJ.
But then on a hot late June day, it happened: I received the call that many photographers wait their entire careers for. It was from Bob Gilka, the sometimes gruff, long time Director of Photography at National Geographic. He asked me, if I wanted to come work at "The Society." I didn't think about it twice. I didn't ask what it paid. I didn't ask where he was sending me. I didn't ask when the job started. I just said "YES." When he asked if I wanted a day or two to think about it, I just said "NO… Mr. Gilka, I'm all in!"
An hour later with tears in my eyes and a lump in my throat, I walked into the office of then Courier-Journal Director of Photography, C. Thomas Hardin and said I was leaving the paper. Bob Gilka had called, at the age of 28 I was getting my shot at Nat. Geo. Tom paused for a moment and said, "Do me a favor go back into the file room and look at your negs and see all that you have done here." He looked over the top of his glasses and said "Oh hell Dry you must go, you have to do it, that's a dream for us all."
Two weeks and one day later as I stood in a West Texas pasture photographing cowboys rounding up cattle, it struck me: My addiction with Tri-X had ended and another addiction had entered my life… its name was Kodachrome 64!
Dan Dry is currently the Chief Visual Officer and Senior Vice President at Power Creative. He has won over 400 national and international photography, advertising and design awards during his career. He was a member of the Louisville Courier-Journal's Pulitzer Prize winning photography staff from 1976 until 1982. You can see his work at: http://www.dandry.com/