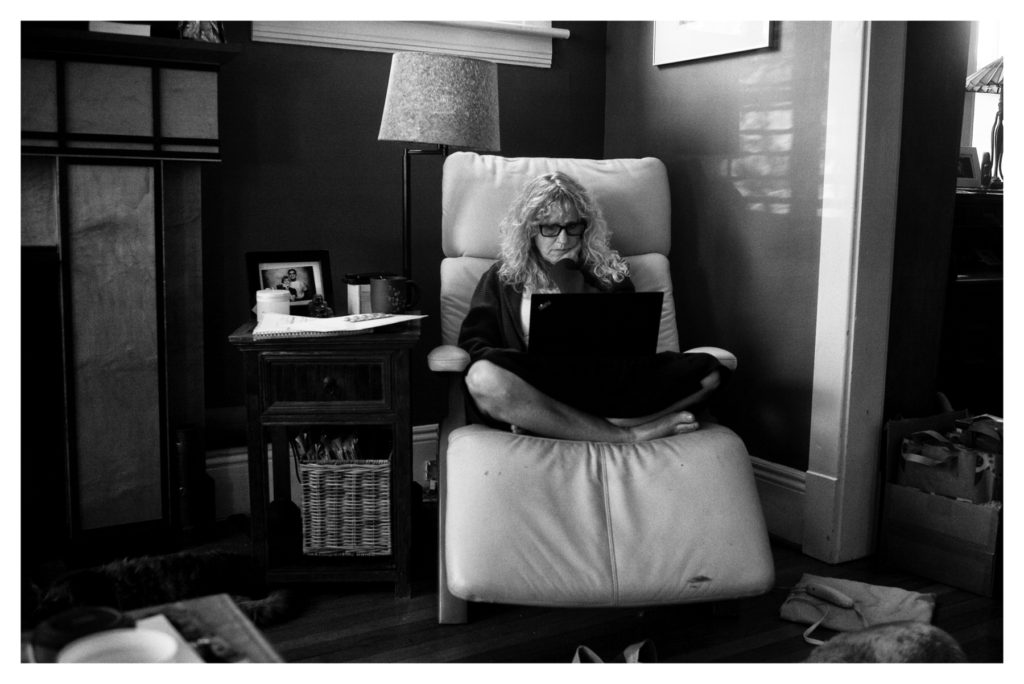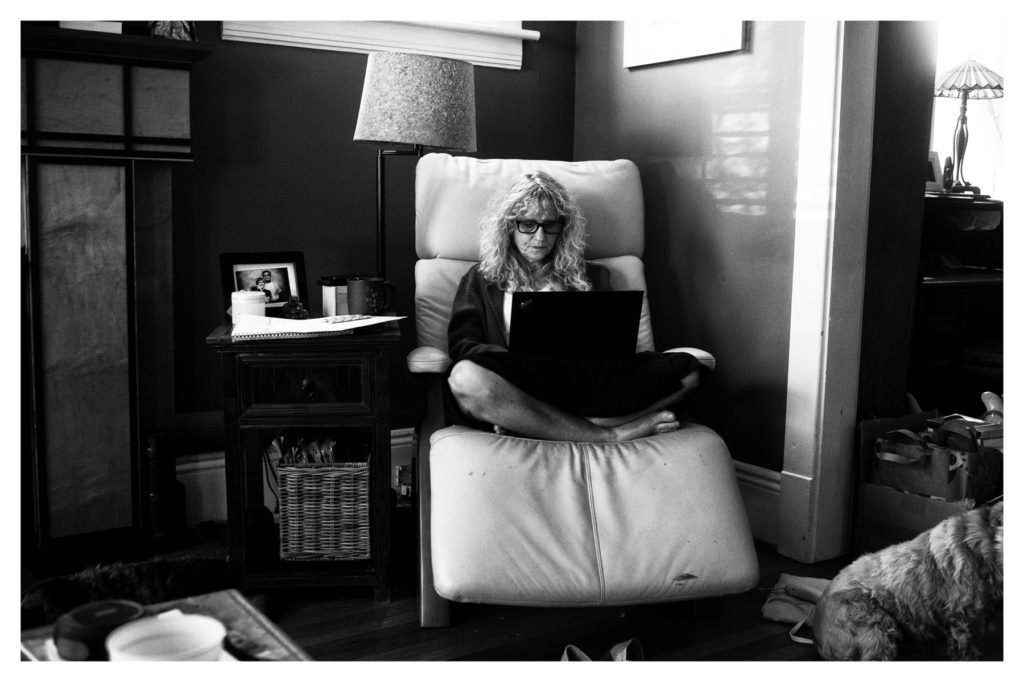 One from the M240. One from the M9M
I've always told myself that if I started posting pictures of my wife/kids/pets to fill up space I'd shut Leicaphilia down and call it a day. It's inevitable, at some stage, you run out of things to stay, no matter how much you've said in the past. I suspect I'm getting dangerously close to that time, given I'm now reduced to posting pictures of my wife. I could do worse, I suppose. My wife is easy on the eyes. In any event, the best I can promise you for the time being are some fairly thoughtless comparisons like the output of the M9M versus the M240. I really do like both cameras, but have developed a distinct preference for the M9M since I shoot exclusively in B&W. Native B&W output seems one less unnecessary step, and I do think the M240 suffers in comparison to the M9M's sharpness and tonal output. Plus its a cool camera, period, the first digital M that really feels like an M4.
What you see above is essentially the same photo, taken with the same lens (VC 35mm 2.5 LTM) and parameters (ISO 2000, f4, 1/60) – one with the M240, one the M9M – both unedited except run through Silver Efex at identical settings. I see a difference. You can right-click on them to view them in a new window.
*************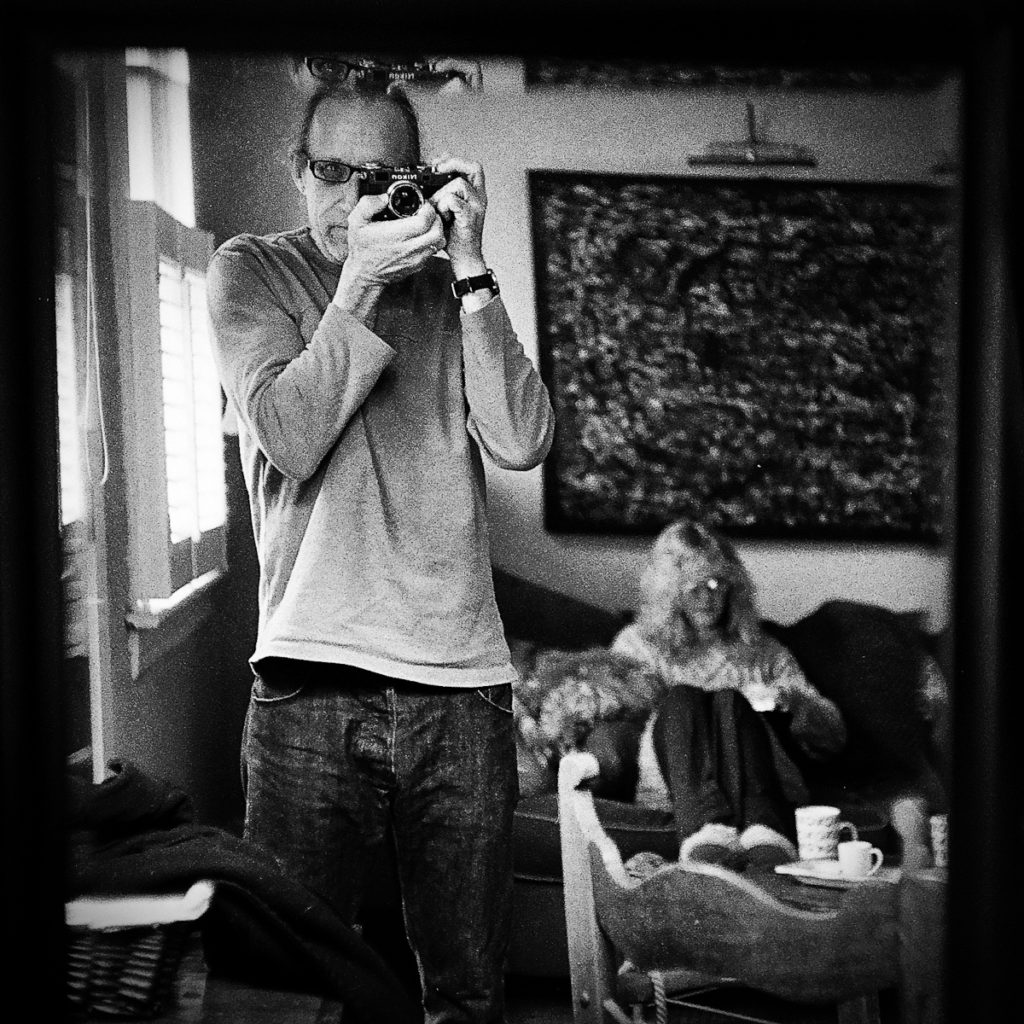 I really enjoy publishing this blog. The amount of feedback I get from readers is really fulfilling, and people have been incredibly kind in wishing me well since I've been sick. I can genuinely say that I've made friends here, which is something the old, cynical version of me would have scoffed at; but it's true. Lot's of good people have shared lots of good things with me, both via the comments section and behind the scenes. I appreciate all of it. I've especially enjoyed publishing work that readers have submitted- Shuya Ohno's homage to his father being a recent example of a beautiful piece of work that probably wouldn't have found a wider audience if not for the blog.
Unfortunately, I'm completely devoid of inspiration to be posting interesting or thought provoking content myself. I'm battling a serious case of cancer that had laid me out. I went from someone who literally never had an illness, someone who acted and felt a good 20 years younger than I was, someone who could ride 100 miles on a bike at an 18 mph pace, or row a 2:04/500m pace for and hour, to a frail man who needs his wife hold his hand to walk around the block. It's been a humbling experience. What's helped tremendously is the wife….and all the well-wishes I've received from so many of you. Thank you.
Plus, I've chosen to stay enrolled in my graduate history program, which I've been lucky enough to do given COVID has precluded having to travel to Boston to attend classes in person. So I've been able to do a lot of work online, which, of course, takes up much of my free time, although it's a pale substitute for walking through Harvard Yard on a beautiful Spring day. When I complain, as I'm want to do, my wife rightfully reminds me this is a first-world problem at best. Plus there's my professional career. All of which is to say that it's improbable you're going to be getting much from me in the way of interesting content for a bit. Expect more useless photo comparisons until such time as I'm up and on my feet and at least walking the neighborhood without having to hold my wife's hand. A ride around the block on my bike probably is going to have to wait for the time being.