Couldn't get into dentistry school? Portfolio crashed in the latest stock market bubble? Or just working at WalMart to get by….but still lusting after the authentic "Leica Experience?" Red Dot Camera, made by Lifelike app, Inc has a camera app for you. No more mortgaging the house to chase your photographic dreams: the Red Dot app turns your iphone into a Leica M, allowing you to use manual controls for your iPhone "the Leica way."
The app is supposed to replicate a Leica camera and its simplicity of use, by putting all the manual controls next to the viewfinder where you can adjust them.
You can set your own ISO (30 to 1600), shutter speed and exposure without have to use the phone's menus.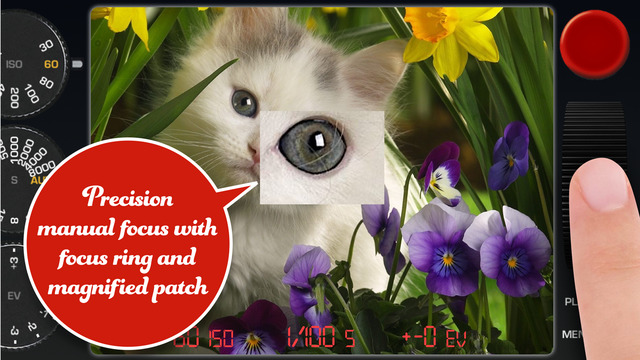 There is even a manual ring-like control that gives a focus lock preview window when focusing.
– See more at: http://www.techtree.com/content/news/9819/red-dot-camera-brings-leica-manual-controls-iphone.html#sthash.5KTV1szp.dpuf