This black paint Leica M2, serial number 1130008, was owned and used by US press photographer Sean Flynn, son of actor Errol Flynn. Flynn used this camera to cover the Vietnam War and Israel's Six Day War. Flynn often accompanied US special forces units in hostile areas. On April 6th, 1970, Flynn with his fellow photojournalist Dana Stone motorcycled into Cambodia. Neither was ever seen again. It's thought that both were kidnapped by the Vietcong and given to the Khmer Rouge before being executed. Sean Flynn was declared legally dead in 1984.
His M2 was found in his Paris apartment after his disappearance. Why he didn't have it with him when he disappeared is anyone's guess.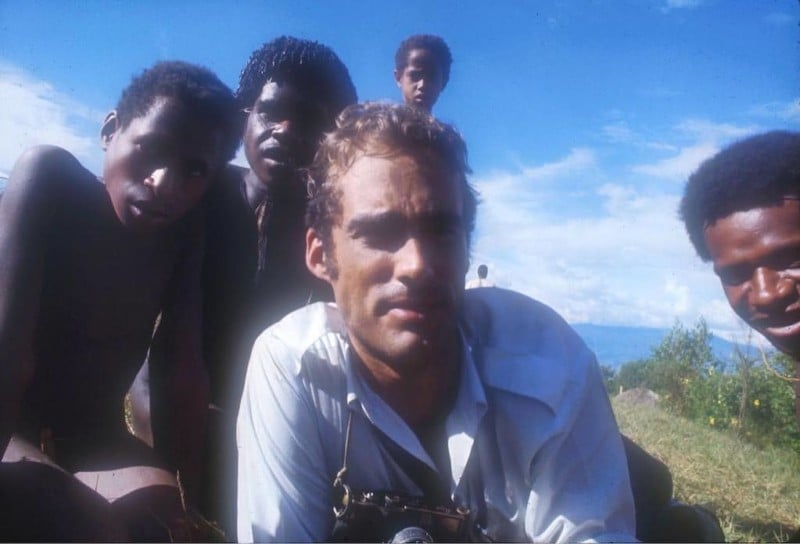 Sean Flynn with His Black M2 and Chrome Summilux
The camera, still in good working order, was auctioned off by Leitz Photographica Auctions in 2018 for an unspecified sum. It shows the obvious signs of wear of a black paint Leica used in extreme conditions. It was auctioned equipped with steel-rim Summilux 1.4/35 no.2166593 (from the last series of 200 lenses made in 1966). Attached to the camera was a short strap made from a parachute cord, with steel ring from a hand grenade.
Hits: 53